Fragrance of the Month - Green Clover and Aloe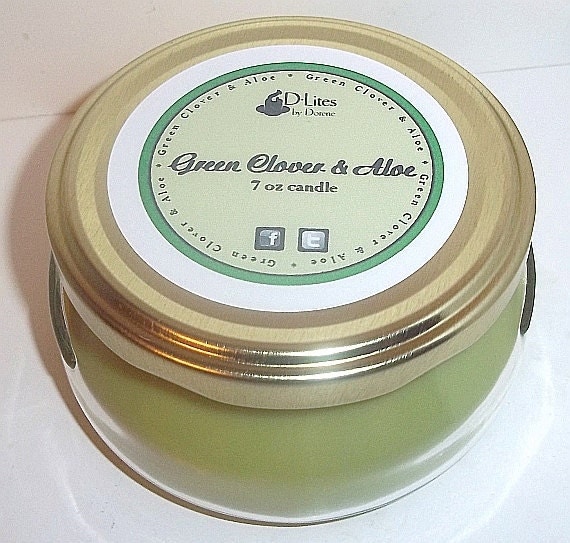 It's March, so I'm bringing the Luck of the Irish to you, in more ways than one!
New to you this month is Green Clover and Aloe, a fresh, unisex fragrance to get you in the mood for spring!
Green Clover and Aloe is an outdoors fragrance to bring the freshness of spring into your home or work space! With a hint of citrus and jasmine, there are also slight bottom notes of woods and musk.
Whenever I try to describe this fragrance, I automatically go straight to the adjectives "fresh" and "clean." It certainly has a "green" scent to it; I can imagine laying in a meadow of clover, yet not once do I find this fragrance to be a bit grassy. The aloe certainly adds to the freshness and clean qualities you smell.
As fragrance of the month, all Green Clover and Aloe products are 10% off:
And Now.....Luck o' the Irish!
Shop D'Lites by Dorene and be a winner! Each purchase you make in March comes with a random prize….is the Luck of the Irish on your side?
Prizes are coupons for future orders and range from free products to free shipping. Increase your odds! Every order in $15 increments will receive an additional coupon! For example, order one set of tea lights ($6.49 total), receive one coupon. Order three sets ($19.47 total), receive two coupons!