I have to admit - Vanilla Tobacco is not a fragrance I could have concocted on my own. A coworker came to me one day saying that she fell in love with the cologne a family member of hers was wearing, and could I please replicate it? The fragrance was Tobacco Vanille, a unisex scent from Tom Ford.
Really? Tobacco? I'm sure this is what you're thinking. I did too at first, but then I began thinking about the tobacco plant, not the burnt cigarette. I prefer to think of the houseplant Nicotiana, a cousin to the southern crop. Thinking of tobacco as a plant was easier to think of it as a fragrance, slightly floral and slightly herbal.
My first attempts at the fragrance were too vanilla.
It took a few attempts to find the musky nuance. While the Tom Ford version speaks of notes of honey, it was the touch of Sandalwood my blend needed to find the undertones.
Top notes begin with Tobacco, which is actually an herbal, slightly floral scent. Don't think of Grandpa's pipe here!!! Middle notes bring out my rich Gourmet Vanilla, and the candle lands with bottom notes of Asian Sandalwood.
Now, this is my favorite fragrance, and I'm so glad to offer this custom blend to you as the January fragrance of the month!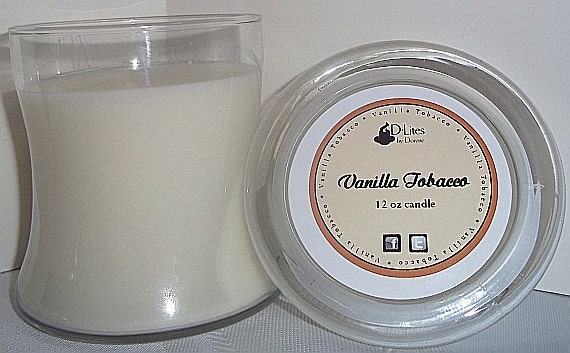 All January, Vanilla Tobacco is offered to you in all home fragrance products and 10% off. For a current listing of products, please see the Fragrance of the Month section of my shop.
Happy New Year!
Dorene